Stay awhile at the 29 Palms Inn, located in California's High Desert close to Joshua Tree National Park, Mojave Trails National Monument and Mojave National Preserve.
The Inn
As concerns continue to escalate in our current environment with COVID-19, we've made what we feel is the most responsible, proactive decision given the information we currently have. Effective March 18, 2020, the 29 Palms Inn closed its Restaurant, allowing for needed maintenance and repairs. 29 Palms Inn and Campbell House rooms are still open on a limited basis. We request that our guests respect Governor Newsom's order to stay home, except for essential travel. We currently are not providing breakfast or room service and allow guests to stay in our rooms with kitchens or kitchenettes to allow guests to use the accommodations as their temporary "shelter in place". For the safety of our employees, guests and community, we feel compelled to do our due diligence in creating space and distance so that people remain well. Community means everything to us. These are challenging decisions to make, and we certainly understand the great impact this has on the livelihood of our hardworking team. As we are forced to think creatively during this time, taking time to enjoy some of the slower pace and quiet while we weather this storm. We will share additional details as we have them. We are so deeply grateful for our loyal customers. Your business means everything to us, especially right now. We look forward to being on the other side of this soon. Please don't hesitate to reach out with any questions, comments or concerns at
[email protected]
or
[email protected]
We kindly ask for your patience and understanding as we work through the large quantity of requests we have ahead of us.
Stay With Us
With 2 million acres of wilderness right next door, you just have to step outside. Or stay in and enjoy the quiet.
Explore the Desert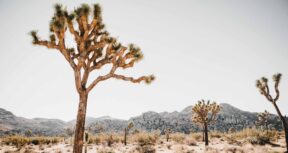 Our refreshing lawn area, historic grounds, and unique guest quarters offer the perfect setting to host your dream soirée under the stars.
Plan Your Event
The Restaurant
Lunch
Restaurant will be temporarily closed until further notice due to COVID-19 Novel Coronavirus. -
Dinner
Restaurant will be temporarily closed until further notice due to COVID-19 Novel Coronavirus. -
-
Catering